Ferry Schedule
Be aware that, On the Pulau Ketam Island have two village, which is Pulau Ketam Village and Sungai Lima Village.

As time schedule below, noted : (via Sg. Lima), the ferries will Arrive to Sungai Lima Village,before heading to Pulau Ketam Village.

Please make sure, you are get on the right journey.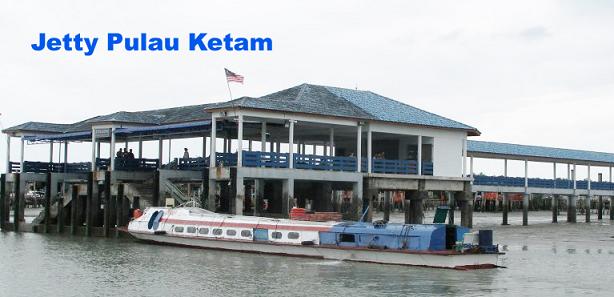 Departure From Port Klang Jetty
Normal Weekdays (Monday to Friday)
08:45am 09:30am

10:15am (via Sg. Lima)

11:00am
11:45am 12:30pm

01:15pm (via Sg. Lima)

02:00pm
02:45pm 03:30pm 04:15pm 05:00pm


05:45pm (via Sg. Lima)




06:30pm (via Sg. Lima)*Last Ferry*
Weekend (Saturday & Sunday) and Public Holidays
08:45am 09:30am

10:15am (via Sg. Lima)

11:00am
11:45am 12:30pm

01:15pm (via Sg. Lima)

02:00pm
02:45pm 03:30pm 04:15pm 05:00pm
05:45pm (via Sg. Lima)
06:30pm (via Sg. Lima)
07:10pm

*Last Ferry*
Depature From Pulau Ketam Jetty
Normal Weekdays (Monday to Friday)
07:45am 08:30am 09:15am 10:00am
10:45am 11:30am 12:15pm 01:00pm
01:45pm 02:30pm

03:15pm (via Sg. Lima)

04:00pm
04:45pm


05:30pm (via Sg. Lima)*Last Ferry*
Weekend (Saturday & Sunday) and Public Holidays
07:45am 08:30am 09:15am 10:00am
10:45am 11:30am 12:15pm 01:00pm
01:45pm 02:30pm

03:15pm (via Sg. Lima)

04:00pm
05:30pm (via Sg. Lima)
06:00pm (via Sg. Lima)

*Last Ferry*